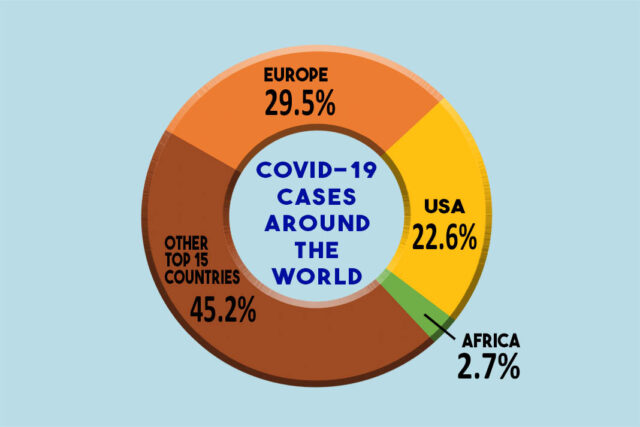 Africa continues to have the lowest COVID-19 numbers of all the continents around the globe. According to the United Nations' World-O-Meter that tracks global data and provides daily updates on the coronavirus pandemic, only one African country is listed among the top 25 countries in the world with the highest number of deaths and cases.
South Africa is the only African country on the Top 25 List, ranking at number 20, and more than half of the impacted countries (13) are in Europe. Four are in Asia, 4 in South America, and all 3 North American countries make the Top 25 List. Also noteworthy is the fact that 6 of the 10 African countries most impacted by the pandemic are those nations with the largest non-Black population and includes most North African countries.
While Africa continues to have the lowest COVID-19 numbers, of the almost 3.4 million COVID deaths recorded around the world, according to World-O-Meter, almost 86 percent are from the top 25 countries, and the continent of Africa accounts for less than 5% of the world's deaths, compared with Europe, which accounts for some 32 percent, North America 25 percent, South America about 23 percent, and Asia about 11 percent.