"The heights that great men [and women] reached and kept were not attained by sudden flight but they, while their companions slept, were toiling upward in the night."
– Henry Wadsworth Longfellow
It's always a significantly proud moment when medical school graduates walk across the stage to receive their diplomas and by extension their white coats on the journey to becoming physicians. For this year's graduating class at Touro College of Osteopathic Medicine (TouroCOM) in Harlem, it was a particularly pride-filled occasion as they represented the first class to have a live commencement ceremony since the advent of the COVID-19 pandemic. For President Dr. Alan Kadish, his pride on this occasion knew no bounds.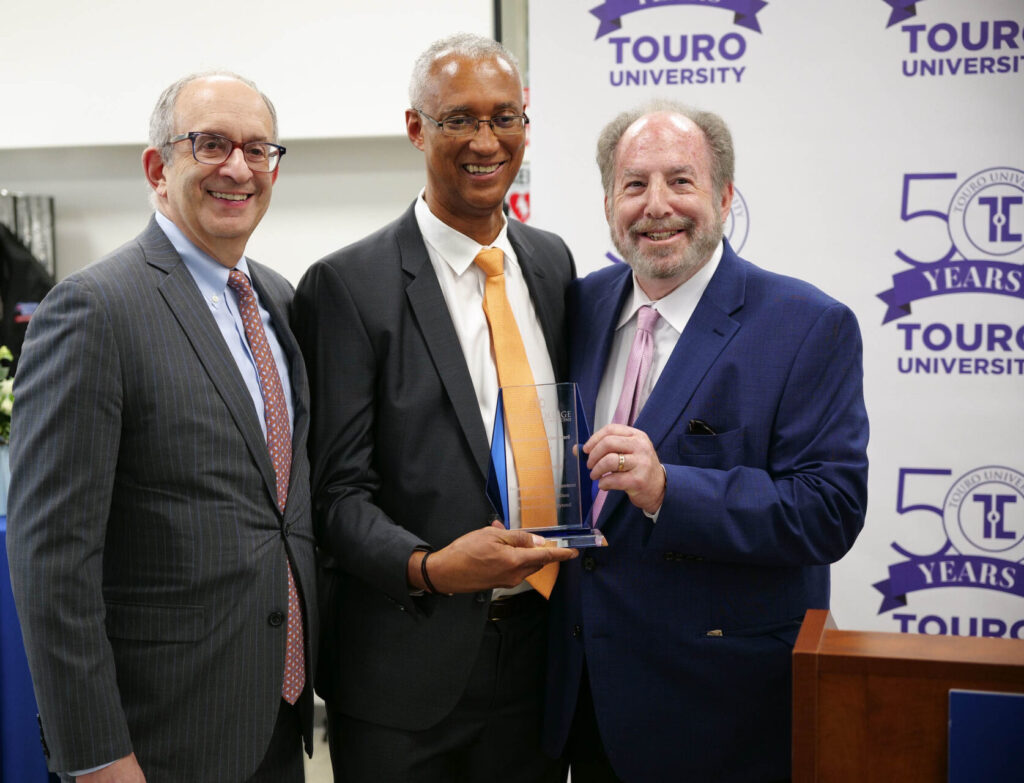 "The pandemic was very disruptive and extremely difficult for our students who consistently had to adapt to the changing circumstances on the ground," he told The New York Christian Times in a wide-ranging interview as the University celebrates 50 years. "But they were resilient," he added. "Moreover, they were all matched into residencies and have the highest Board pass rate in the country."
Dr. Kenneth Steier, who has been the Executive Dean at TouroCOM for the past 12 years, was not shy in sharing the emotional impact of this year's graduation. "It brings tears to my eyes to even talk about it," he said, adding, "but they are tears of joy. It is so fulfilling to see the energy, enthusiasm, and excitement in our graduates, many of whom are not just the first in their family to graduate medical school but first-generation college graduates as well."
Since opening the doors of its Harlem Campus in 2007, TouroCom has been steadfast in its mission and commitment to training osteopathic physicians, with a particular emphasis on practicing medicine in underserved communities, and to increasing the number of underrepresented minorities (URM) in medicine.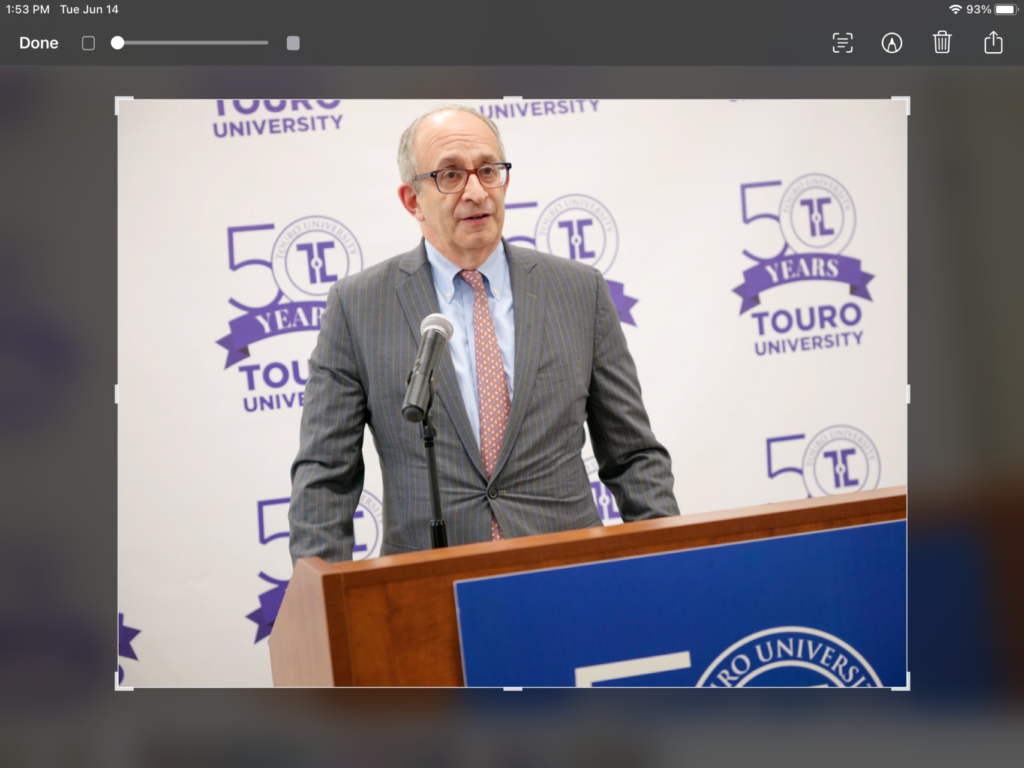 "It is a mission that Dr. Kadish holds close to his heart. In pursuit of this mandate, the President and team have created a four-prong approach. Its MedAchieve program is aimed at encouraging URM high school and graduate students to pursue a career in medicine. Secondly, there are scholarship funds designed specifically for underrepresented minorities and another to support them once they enter school. Finally, in a special master's program, students who meet very minimal criteria are admitted and upon graduating are automatically enrolled in the medical school without standardized test scores required. These are the four methods used in accomplishing the mission of supporting education and equality which, as Dr. Kadish told a recent fundraising gathering at the College, "has been embedded in Touro since its inception. Embodied in Touro's DNA since it began is a commitment to serve the underserved," said Dr. Kadish.
Kevin Perez is a recipient of a URM scholarship and at the recent Heroes Made Here fundraiser he had the honor of presenting Mayor Eric Adams with an honorary medical white coat. "It was a very proud moment," said Perez, who is President of the Student Government Association. "To be transparent, any kind of scholarship is very helpful because it is not an easy journey, especially living in New York City. Financial aid cannot cover all school expenses plus put food on the table and pay bills." Now in his second year of medical school, Perez's journey is one of true grit, having 8 years between his undergraduate and matriculation in the medical program. "Most people either go straight or take one year off after undergrad before moving forward. For me it took 8 years, and several jobs including being a janitor before I could get into the master's program at Touro and now in medical school. I am very grateful." According to Perez, he is keeping his options open until rotations before deciding what field of medicine he will pursue the full course. "What I know is that whatever field, it will be something that makes me happy. The worst thing is to have a doctor who is unhappy with their job."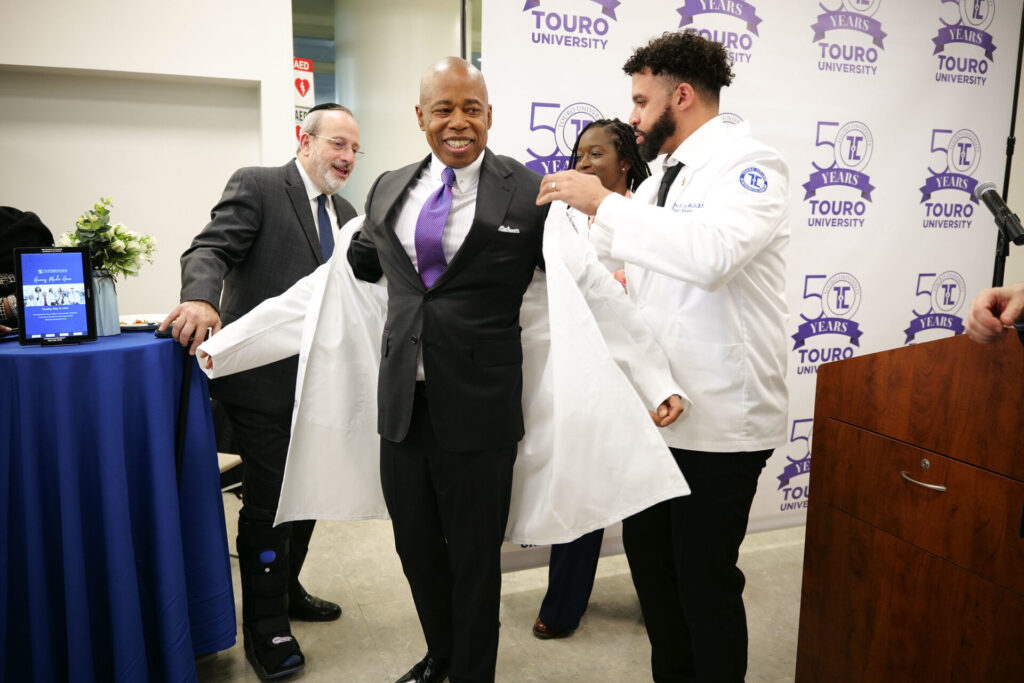 As the special guest speaker at the scholarship fundraiser awards, Mayor Adams implored underrepresented minority student doctors-in-training to "be bold enough to take healthcare in a new direction" when they become practicing physicians. "Among your patient populations will be people like me and all they'll need is an alternative." The Mayor praised Touro as "an amazing institution. To focus on diversity as [a] core value says a lot," he said.
According to Dr. Kadish, he was very pleased that the event added $40,000 to the scholarship fund. "Furthermore, to have the support of Mayor Adams is very encouraging. After listening to his compelling presentation, I came to the conclusion that with his influence, we can make some progress with lifestyle changes and preventive care, thereby reducing some of the disparities in healthcare outcomes."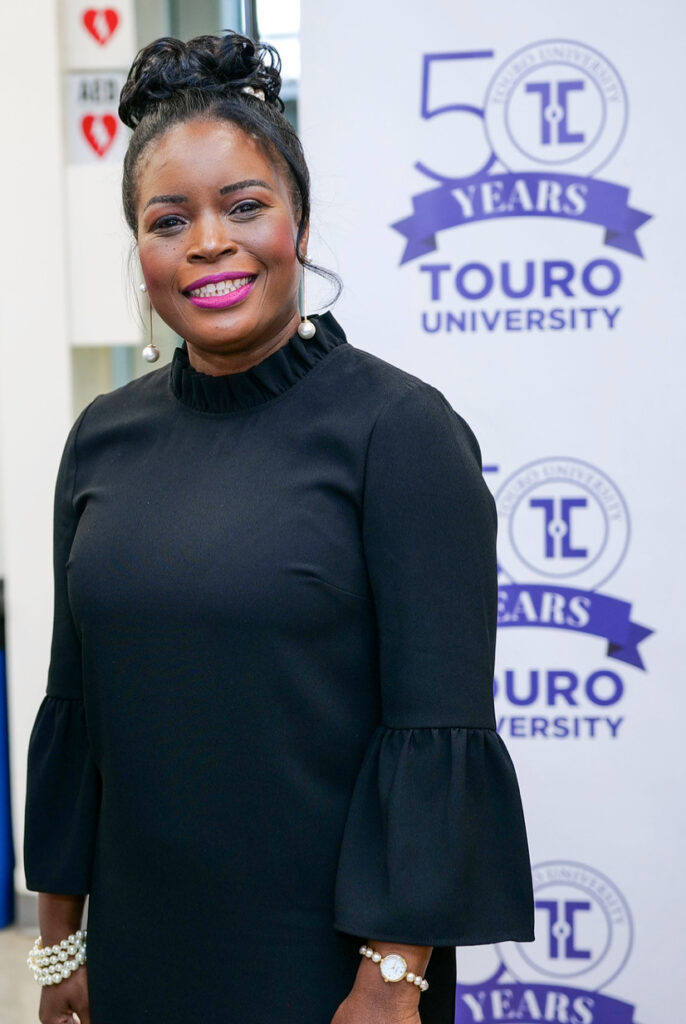 Dr. Nadege Dady has been with the TouroCOM Harlem, NYC Campus since 2014 and is Dean of Students Affairs and Assistant Professor. In this capacity, she provides oversight of the Admissions, Registrar, Financial Aid, and Bursar offices as well as alumni relations, student life, and activities on campus. She described the recent graduation as "a beautiful moment. We are proud of our world-class education," she said. "We have an excellent match rate with our students getting into residencies that are competitive. In addition, they perform very well on licensing exams."
The TouroCOM May 24 graduation ceremony at the historic Apollo Theatre was also a particularly moving one for Dr. Dady, who said that the stories of triumphs are overwhelming. "There are so many personal stories of perseverance," she said. "To enter medical school is a journey of endurance and grit. It's a joy to bear witness to so many who, with consistent effort, determination, and hard work, refused to give up until they walked across that stage and received their diplomas."
Since its inception in 2007, TouroCOM New York has graduated over 250 underrepresented minority physicians. In academic year 2021, the Harlem Campus admitted 33 percent URM students into its medical class. TouroCOM New York, which includes both the Harlem and Middletown campuses, admitted 28.1 percent that same year compared to the national average of 12.2 percent.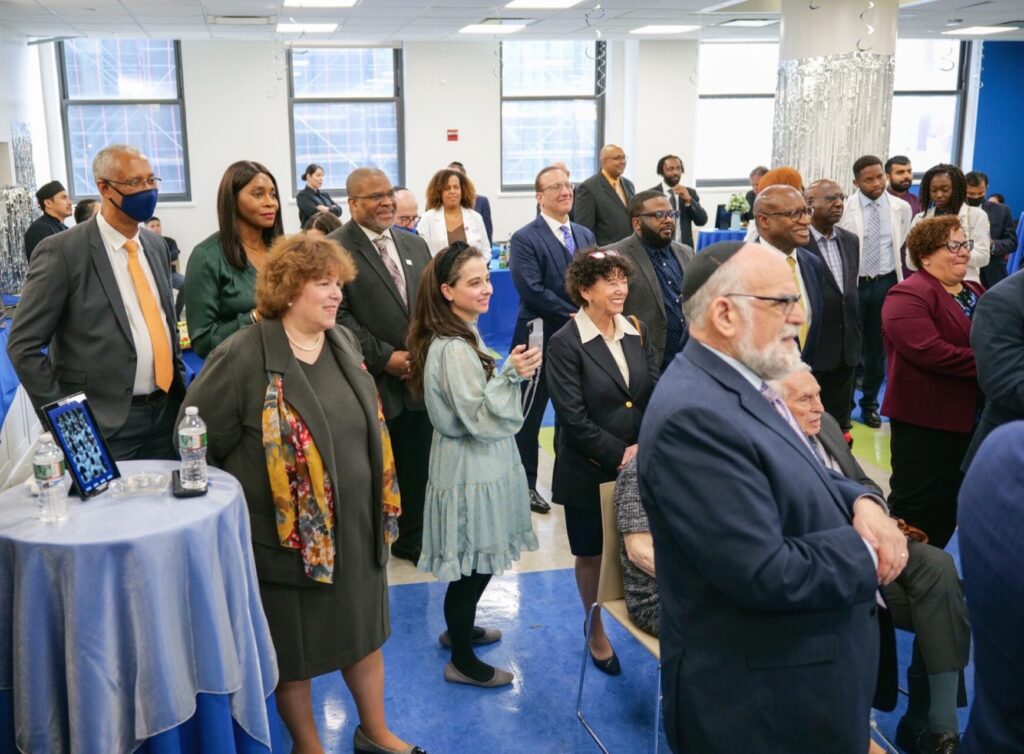 Dean Steier is "impressed" by these numbers. "We know for a fact that people like to see physicians who look and speak like them," he said. According to Dean Steier, he is also excited about the new cooperation the college has developed with Harlem Hospital in the past year working with its Chief Medical Officer, Dr. Maurice Wright. "We are only now in our second year of this effort, but what it means is our students are now able to complete their residencies at Harlem Hospital. The goal is to be able to keep all students working in Harlem as physicians. They are role models in so many ways and as such are a blessing to the community."