For the most part, all efforts and thoughts are focused on the upcoming mayoral primary on June 22. However, slipping under the radar is the Manhattan district attorney's race which is just as significant. Cy Vance, Jr. served as DA for a decade; his replacement will be just the third New York County DA since Robert Morgenthau's election in 1975.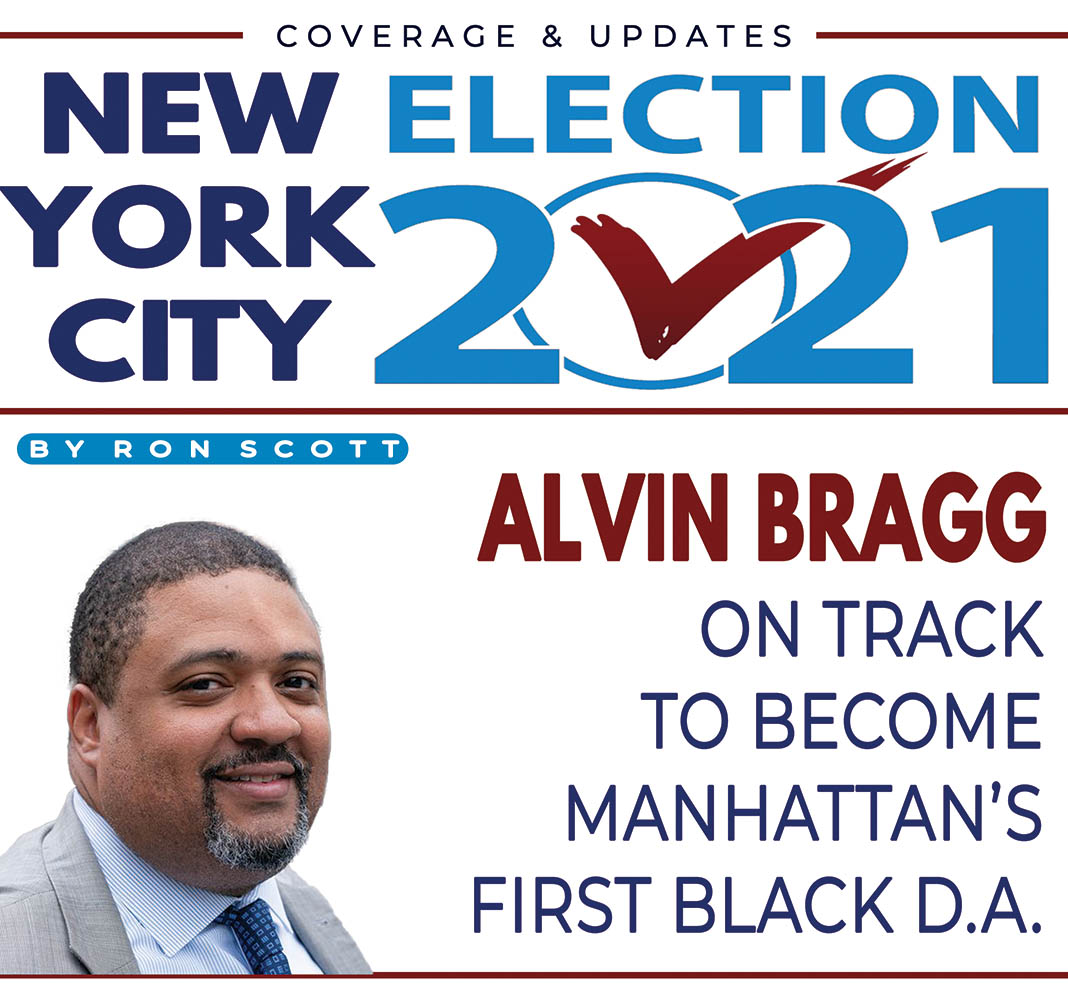 The intriguing aspect to this campaign is Alvin Bragg, the only Black candidate in the race. If elected, he would be Manhattan's first Black district attorney. He would oversee the second-largest DA's office in the country, responsible for a $169 million budget and team of 500 prosecutors. He would also take over a number of high-profile cases, including the criminal investigation into Donald Trump's finances.
Bragg, born and raised in Harlem, is more than qualified: he's an experienced prosecutor who headed up the New York State attorney general's Office of Special Investigation, which prosecutes police misconduct. He has also successfully prosecuted corrupt politicians and has won significant settlement agreements in matters concerning discriminatory redlining, tenant harassment, and unlawful business practices.
A gun has been pointed at him six times in his life, three times by police officers and three times by civilians. He says such experiences can be labeled as secondary trauma. "Such traumatic experiences are passed on. Living in neighborhoods where people have to duck bullets or witness shootings is not a healthy environment. These are public health issues," stated Bragg. "Getting guns off the street is better for safety and public health. We need to focus on what effects our safety and that is gun traffic. We have to stop the flow of guns in our neighborhoods, follow the money and contraband, and hold those people accountable."
Bragg's personal life experiences give him a complete understanding of the effects of gun violence and police brutality in Black and Brown communities. Throughout his career he's been personally invested in criminal justice reform. "We must bring fundamental and systemic change – from judges to police to prosecutors to budget-setting legislators – and we need more independent objective reviews," he said. He is in full support of President Biden's George Floyd Justice in Policing Act "to change our laws governing these cases by making it clear that an officer can only use deadly force after the officer has exhausted all other options and has no reasonable alternative to the use of deadly force."
Bragg stated the questions to ask of him are clear: is he going to make us safe, and what kinds of cases and decisions will make us safe in the city and our communities? Public safety and public health are rooted in our public institutions which will call for Bragg to be, among other things, proactive – which he has already demonstrated.