Media mogul Byron Allen has signed a purchase agreement to acquire WCOV-TV, a Fox affiliate in Montgomery Allen – bringing Allen Media Broadcasting's holdings to 36 television stations in 21 US markets.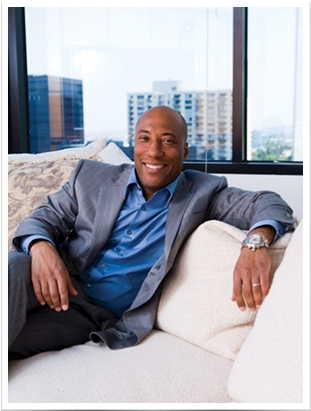 Allen will purchase the station from Woods Communications Corporation for $28.5 million in cash. "WCOV-TV is an excellent asset and has been extremely well-managed for decades by the Woods family, who I've known for over 35 years," said Allen, the chairman, and CEO of Allen Media Group/Entertainment Studios. "Over the past two years, we've invested approximately $1 billion to acquire best-in-class, top-tier, Big 4 broadcast network affiliates, and we plan to invest significantly more to acquire additional ABC, CBS, NBC, and FOX television stations with the goal of being the largest broadcast television group in America. All of our media assets work in concert to amplify our free-streaming services theGrio.TV, Sports.TV, HBCUGo.TV, The Weather Channel en Español and Local Now."
Last year alone, Allen acquired more than a dozen local broadcast stations, including 10 local stations in seven markets. Since founding the Allen Media Group in 1993, the mogul has also added 12 streaming stations to his broadcast war chest. The acquisition of WCOV-TV will also include several digital media assets.