A veteran journalist, lead anchor, talk show host and one of New York's leading television personalities focused, fulgent, and forward as she delivers the news and prompts guests for their views from the anchor desk at New York 1, Cheryl Wills sits comfortably in that chair.
Cheryl was New York News 1's very first Black female anchor, starting back in 1992 when the cable television network first hit the airwaves. Almost thirty years later, this consummate communicator has inked her name in the New York history books of great journalists while she chisels the path for other young television journalists to follow.
True to her purpose and her divinely guided destiny, Wills is a reporter, a researcher, and an interviewer at heart. She remembers well her younger years at PS 225 in Rockaway Beach, Queens, when she would come home from school and conduct interviews with the adults in her family. "They were the subjects of my essays all through elementary and on to junior high school," Wills remembers. This desire to get to the facts and the source of information fueled her passion and a vocation in journalism.
Wills, who was born in Queens, New York, is a woman of strong faith who continues to work and support Lighthouse Church in Astoria that was led by her grandparents, Elder and Mrs. Fred D. Wills.
"Faith is at the foundation of all that I do, and protecting and fostering the legacy of those who paved the way means much to me. I am here because of my commitment to keep the vision and plans alive," Wills noted while coordinating work activities at the church.
In the life of Cheryl Wills, faith and journalism have kissed each other. For her, the anchor desk is a calling, and a part of her mandate is to make things right, to correct the falsehood, and to help tell the part of the story that doesn't get told. "As a child growing up, everything in the news about us was bad, and the 'good' was never told. We are being given an education that doesn't tell the whole story, and I wanted to be a voice for good and a voice of change."
It's this kind of conviction that sets Wills on her path. Today, this vessel of courage is the first Black person to win an Emmy Award at New York 1, she is the most senior news anchor on New York 1, she is the host of the news talk show In Focus with Cheryl Wills, and during the years prior to the pandemic, she hosted the nationally televised Macy*s Thanksgiving Day Parade syndicated show.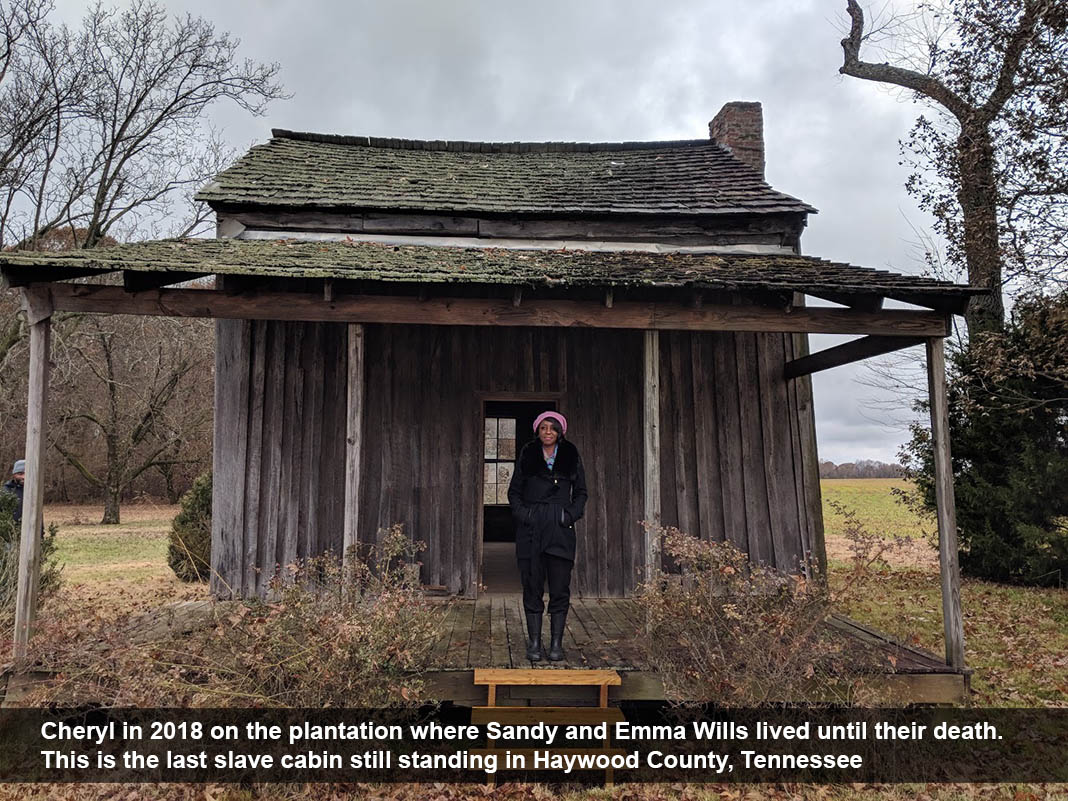 Ms. Wills is a long way from her childhood years living in public housing in Queens, but she is purposeful in her mission to cast a bright light that shows the good in "our" community. This is a woman to whom the full tapestry of what it means to be Black in America means much; one whose desire is to show all dimensions of Black life and to accentuate the beauty and broad diversity of Blackness.
Wills is living out her passion, and she and her husband John Singleton, principal of Clear Stream Avenue Elementary School in Valley Stream, are busy inspiring and educating young people to better understand their roots and to learn their history.
Speaking of roots and "genealogical" history, Cheryl has made the search to find and understand her own family history and that of other Blacks in America her lifelong avocation. She dug deep into the history of the Wills family to find her great, great, great grandfather and his wife, Sandy and Emma Wills.
Sandy Wills was 5 feet, 9½ inches tall, he lived in Haywood County, Tennessee, he fought for and gained his freedom, and was a soldier in the American Civil War. This is only a few lines in the long-enduring saga of American slavery, and in her first book DIE FREE: A Heroic Family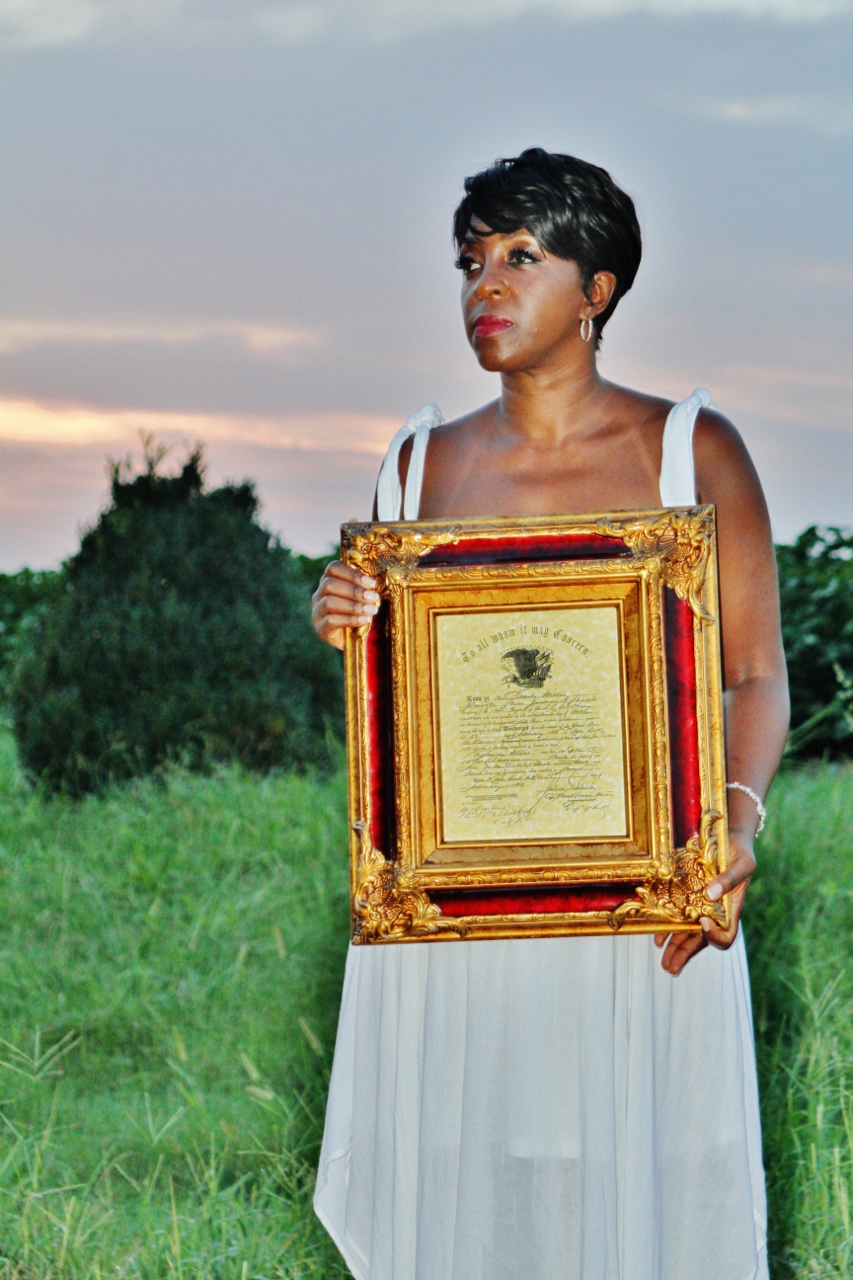 Tale, Cheryl Wills penned with exactitude and definitiveness the story of courage, fortitude, and endurance that this unknown slave endured despite the horrors of cruelty, depravity, and insolence. And the Sandy Wills story – thanks to his great, great, great-granddaughter Cheryl – is the vibrant example and not the vivid exception. Ms. Wills' extensive research means much to Blacks in American, and much like the 1977 classic ROOTS by Alex Haley, Cheryl Wills chronicles the journey of her family's patriarch who lived and fought for his country with great honor – with an honorable discharge certificate to prove it – yet died and was buried in dishonor because he was a Black man. Unlike ROOTS, none of the Sandy Wills story is fictional, and Cheryl Wills has meticulously documented every bit of detail.
Despite gaining his freedom and his military service, Sandy Wills' remains are still in an unmarked grave covered with leaves on the plantation of slave master John Bertie Moore in Haywood County. The plantation is still owned by the Moore family, who has become increasingly wealthy as a result of the free slave labor of Wills and hundreds of others.
Now Cheryl Willis is on a mission to exhume her ancestor's remains for DNA verification and the proper military burial.
As she re-engages John Bertie Moore's descendants, she is energized by the abundance of knowledge this will impart to children and people of all ages who may want to look into their own history. In addition to DIE FREE, Ms. Wills has written 3 children's books. She wants children to understand Emma Wills' story as well, and in some schools, her books Emma and The Emancipation of Grandpa Sandy Wills are required reading.
Thanks to this highly motivated woman whose voice is heard almost daily on Spectrum's News1 television, we can better appreciate the struggles of our ancestors because we better understand their stories. And in the case of Cheryl Wills, the stories will continue to unfold and her mission ceases not. The first person in her family to return home to Africa, Wills read her book to children and families on Gorée Island. She was also the first African American journalist to speak before the United Nations General Assembly. Through the Sandy and Emma Wills Foundation she plans to create, she remains purposeful in her commitment to tell the story and to
get Black children in America to visit Africa and connect to their roots. And of course, she wants her great, great, great granddad who died in 1889 to be reburied in Calverton National Cemetery.
Oh, one more thing: she wants Black people everywhere to go and get vaccinated!