There are over 240,000 small businesses in New York City. These businesses are the lifeblood of New York City's economy, providing jobs in our communities and personalized service while contributing to the unique character of our diverse neighborhoods.
When NYC became the epicenter of the COVID-19 pandemic, the health crisis precipitated an economic crisis that ravaged our small business community. Healthcare businesses became even more essential to our resilience as a city, and all business owners were asked to navigate an ever-changing regulatory landscape that attempted to balance health and commerce. They needed immediate aid for basic expenses just to keep their doors open and retain their employees. As the needs of entrepreneurs increased and became more acute, the Department of Small Business Services (SBS) stayed attuned and developed programs to help keep their businesses afloat.
With innovation, adaptability, and collaboration underpinned by equity as our guiding principles, SBS launched 28 new programs to help our small businesses recover from the pandemic. Our agency acted as a frontline advocate to demand the latest federal support. The City also recognized the importance of small business recovery and announced $155 million in new programming that prioritizes small business needs: loans, grants, and commercial lease help.
Throughout the pandemic, SBS and its partners in City government have been committed to supporting healthcare businesses as well, including close collaborations with long term care employers, ensuring they had adequate access to PPE, innovating virtual training methods to support a disrupted in-person employment pipeline, and advocating for priority access to vaccinations for the more than 300,000 direct care workers in New York City – 90% of whom are women of color, and 75% of whom are Black or Hispanic.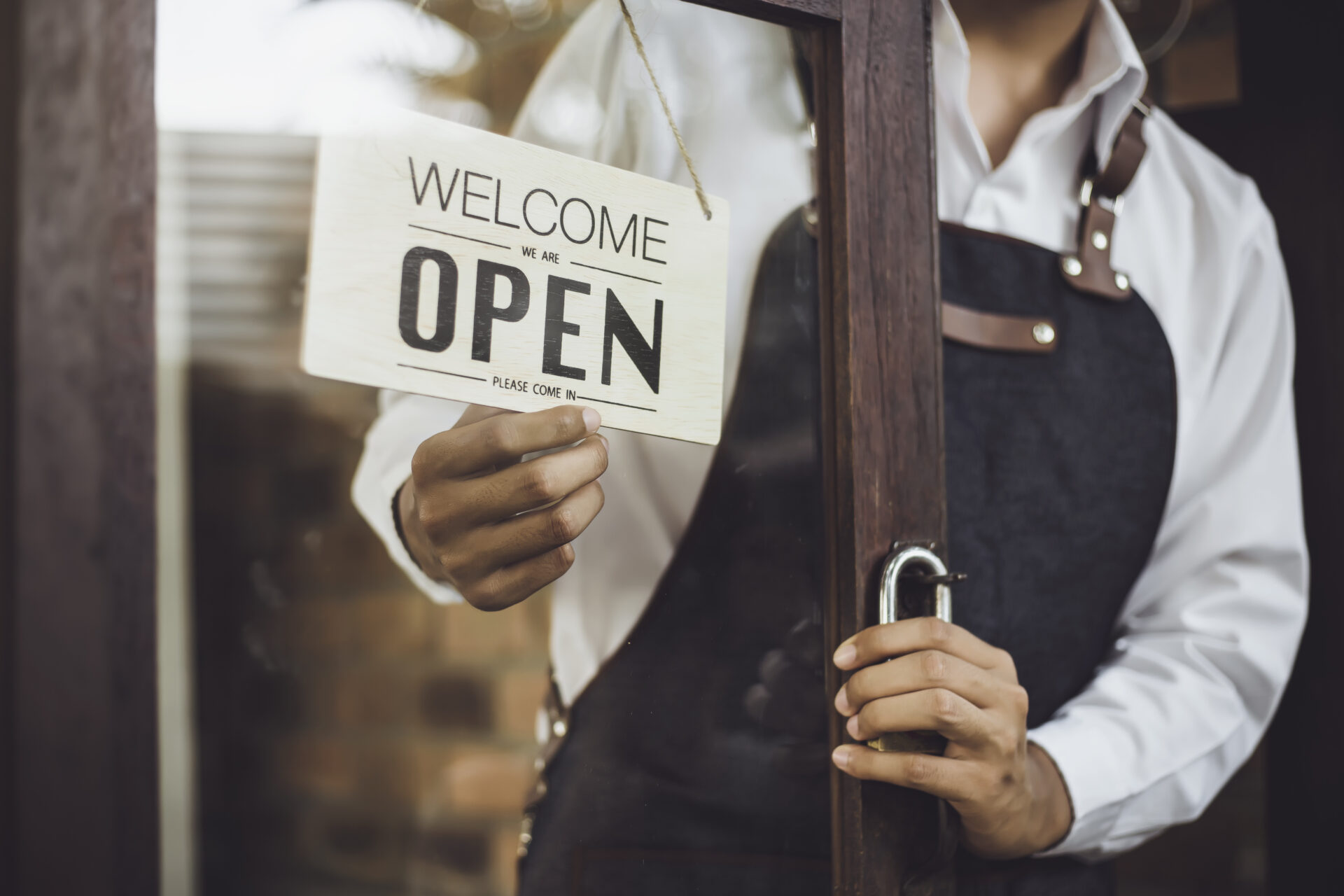 SBS knew that minority- and women-owned businesses had the hardest time accessing the first rounds of federal relief, so we launched Fair Share NYC. This targeted campaign helped connect more than 4,000 businesses to nearly $300 million in PPP funds. We also launched a hotline that has fielded more than 60,000 calls with questions about reopening, financing, and legal assistance. We've recently invested an additional $10.4 million in our Commercial Lease Assistance program to continue to help hundreds of business owners negotiate leases to keep their doors open. And we connected over 5,000 business owners with over $147 million in city, state, federal and philanthropic financing, including emergency funding when vandalism rocked their storefronts.
While the City continues to find ways to help our small business community, we can't do it alone. SBS is recruiting every City dweller to help support them. New Yorkers love a challenge, so we created a worthwhile one: take a break from big-box stores and commit to buying local.
Our Shop Your City challenge is the newest initiative to encourage New Yorkers to rediscover and shop at their treasured small businesses. Join us in supporting each other once again with these tips on giving back to your community – including our local health-focused businesses, including pharmacies, medical supply, vitamin and health food stores:
Patronize Your Favorite Restaurant
Over 11,000 restaurants are participating in our Open Streets program, producing delicious food that can be enjoyed al fresco. These restaurants need your help to consume it! Make a reservation for indoor or outdoor dining, or order takeout and enjoy an appetizing dish.
Show Small Business Content on Social Media
Take advantage of your free time and participate in our social media campaign to promote visibility, boost morale, and spread love to our local small businesses. Share photos of your favorite small businesses to social media using #ShopYourCity.
Pledge Your Shopping List
Make a commitment to buy your necessary goods from local small businesses. Many items can be found in your neighborhood, and shopping there will help those stores continue to contribute to the vibrancy of your community.
Buy Now, Enjoy Later
A great way to support your local business is to purchase gift cards to your favorite local stores. Businesses need the capital now, but you can always spend your money there at another time.
Over the last year, many of us were tethered to our neighborhoods in a new way. We missed our "extended family" around us – our local bookstores, hair salons, dry cleaners, and restaurants serving cuisine from every corner of the world. We are at a tipping point now. As our concrete jungles rise stronger than ever, we have a chance to appreciate our small businesses more than ever. To learn more and join the challenge, visit nyc.gov/shopyourcity.